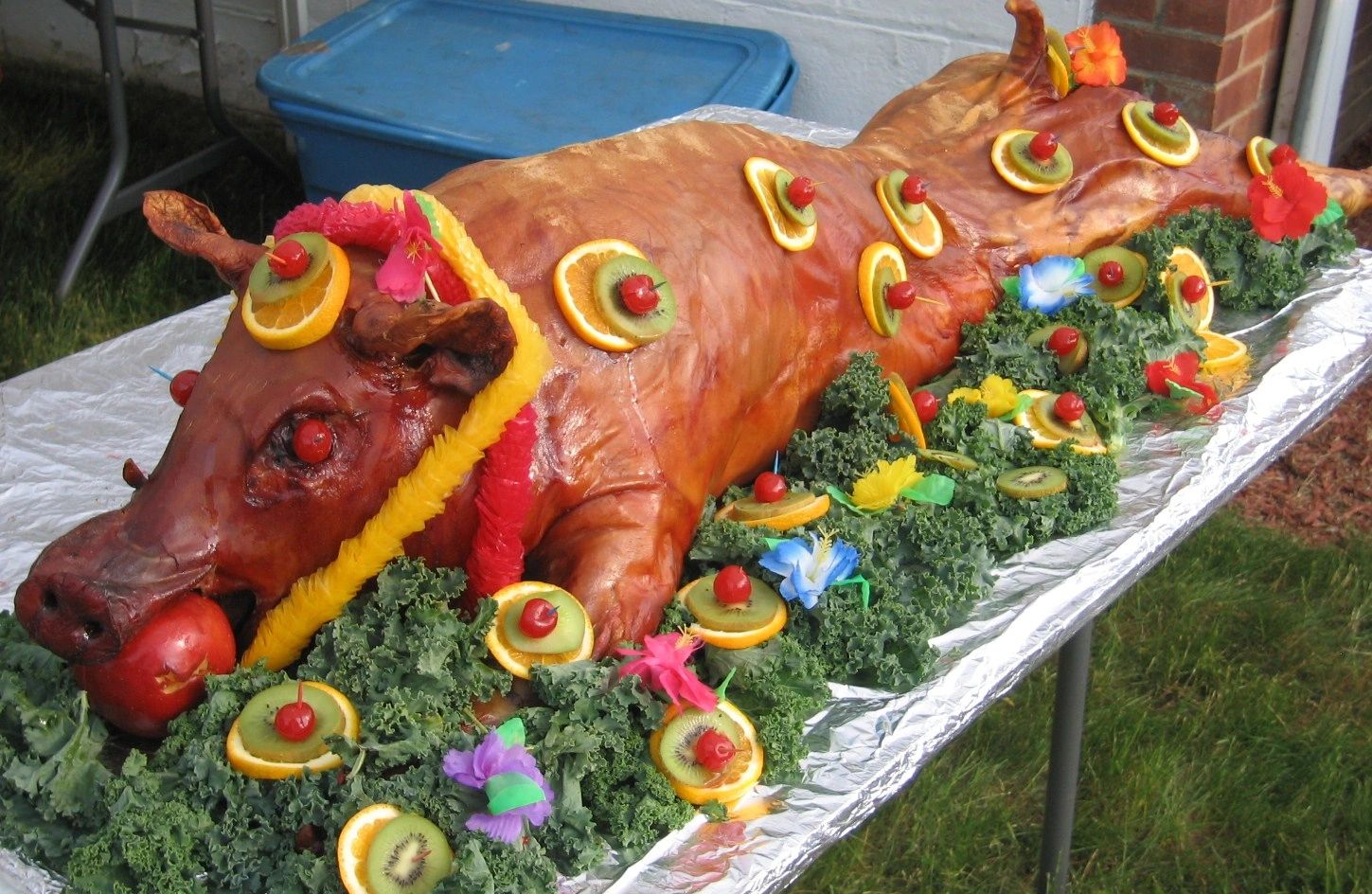 Meet the
STAR
of your next barbecue or picnic! We start cooking in the early hours of the morning and
slow roast
your
pig in a wood fired smoker or in a gas fired or charcoal roaster.
By the time we serve it, you are tasting the
best pork
you've ever eaten! We complete your meal with
choices of salads
, our own
home-style baked beans
,
corn-on-the-cob
and plenty of
barbecue
sauce
& hand wipes! Want to add
chicken burgers & dogs?
Just ask!
Prices for pig roasts are avalable by calling John or Joan at
845-778-7259